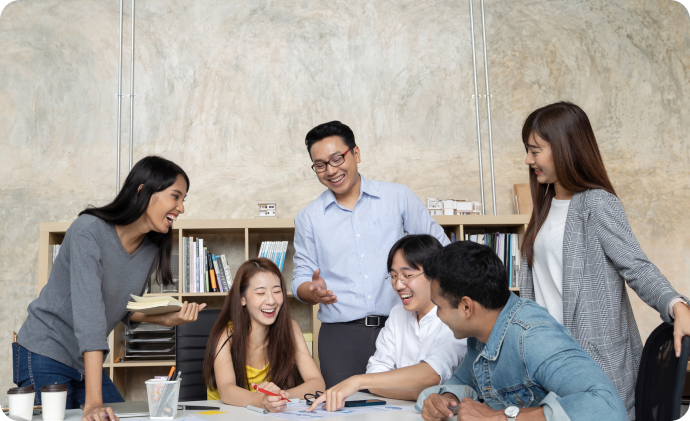 Each member of our friendly and professional team is individually selected to be a part of the Goldstar family. They provide professional financial advice to clients not just on loans but also on managing debt in everyday life.
Our senior loan officer and senior debt collection executive each have 10 years of experience in their respective fields.
Our Test-Qualified Manager, whose appointment is approved by the Registrar of Moneylenders and whose job is to ensure that all relevant money lending laws are complied with, has 8 years of experience. They use their knowledge as an asset to guide junior members in creating a friendly and empathetic team.
Also, all Goldstar loan officers are diploma holders. They are certified in PMFT, Money Lender Operations & Compliance Training by CAS (Credit Association of Singapore) and are all members of CAS.
In light of the prevailing health situation, all Goldstar team members are fully vaccinated and have received their booster shots as well.
Goldstar has a multifaceted mission. We want to:
Our ultimate aim is to become Singapore's most reliable licensed moneylender.
Interested to experience how we are different?