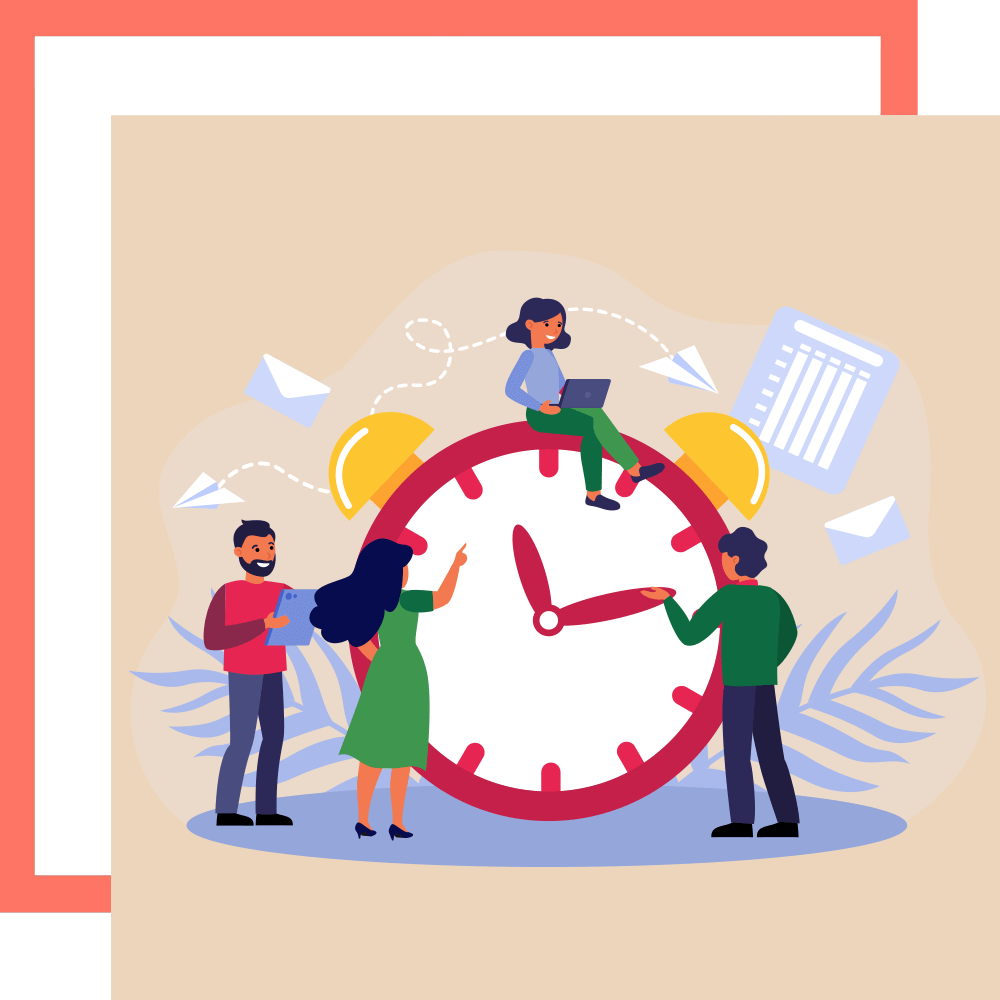 Why apply for a personal loan with Goldstar
Fast approval in 20 minutes
Get cash instantly
Highest reviewed money lender in Singapore
No hidden charges
No credit discrimination
What is a personal loan?
A personal loan is a type of loan typically obtained from banks or licensed money lenders for a short period of time. It is very versatile and are usually suitable for various borrowers' needs.
It can be more expensive compared to some other types of credit sources due to the higher interest rates, hence it is generally not encouraged for a borrower to take multiple personal loans.
Loan tenures for personal loans with licensed money lenders can be up to 12 months, payable in installments.
Most of the personal loans offered in the market are unsecured loans, which means the borrower does not have to put down any collateral for the loan.
The most common uses for personal loans include one-time big ticket expenses like planning a wedding, buying a car or to pay off hefty medical bills. Due to the less stringent requirements, it is usually recommended to take a personal loan with licensed money lenders instead of the bank.
Receive the best personal loans at low interest rates in Singapore, only in 20 minutes
Be it cash for a medical emergency, your home renovations, or an urgent car repair, Goldstar Credit can provide the funding solutions you need. Our personal loans provide speedy cash conveniently, without limiting how you use it.
At Goldstar Credit., we pride ourselves on having high approval rates on our personal loans, providing cash loans even to those with bad credit scores. With us, you can get your loan approved in 20 minutes or less, and you will also receive the cash on the same day.
Who can apply for a personal loan with Goldstar?
You need to be:
18 years old or older
Employed
Singapore citizens, Permanent Residents, or foreign workers
What are the documents needed to apply?
For Singaporeans and Permanent Residents:
NRIC
Latest 3 months' payslip
CPF Contribution Statements and Notice of Assessments (can be accessed with SingPass)
For foreigners:
Work pass (S-Pass, E-pass, work permit, or any other proof of employment)
Passport
Latest 3 months' payslip
Proof of address (tenancy agreement, phone bill or any other documents that prove your current address)
How much can you borrow?
For unsecured loans, the amount you can borrow may vary between individuals, taking into account factors such as your citizenship, existing loans with other money lenders and your annual income.
How much personal loans will I get for my salary?
With licensed moneylenders, you can borrow up to 6 times your monthly income if you're a Singaporean or Permanent Resident and earns at least $20,000 annually. Those who earn less than that may borrow up to $3,000.
Foreigners, on the other hand, may only borrow up to $500 if your annual salary is less than $10,000; $3,000 if your annual salary is between $10,000 and $20,000; up to 6 times your monthly income if you make more than $20,000 a year.
How many personal loans can you have at once?
If it is your first time taking a personal loan, take note that while there are no fixed limits on the number of personal loans you are allowed to take, as long as you have not reached your borrowing limit as stated above, it is generally not encouraged to be servicing more than one personal loan at a time.
Moreover, taking too many loans with several lenders — whether it is with banks or licensed money lenders with good personal loan rates — will affect the loan amounts you can borrow from other lenders as well as your interest rates or other loan terms. This is because the act of servicing multiple personal loans puts you at a higher risk of defaulting.
Repayment schedule
There are plenty of flexible repayment schemes available, ranging from monthly, bi-weekly or even weekly installment plans. You may also speak with the loan officer about your personal cash loan to work out an arrangement that best suits you.
Apply for a personal loan now.
What are personal loans' interest rates?
The interest rates for personal loans typically range from 1% to 4% monthly. Under the Ministry of Law's regulations, licensed money lenders are not allowed to charge more than 4% interest rate per month, as well as no more than 10% in processing fees on top of the loan.
Find out how to get the lowest interests for personal loans in Singapore.
Besides interest rates, be sure to also check with the loan officer about the loan tenure and other loan terms before you sign your loan contract.
Personal loan borrowing tips:
1. Know how much you need before borrowing
Before taking out a personal loan, keep in mind a ballpark figure of how much you'll need to borrow. This will help you when it comes to estimating the total additional fees you would have to pay after you successfully obtain the loan.
2. Choose a repayment scheme that suits your budget
When negotiating the terms of a loan contract, remember to select a payment plan that best suits your current finances. This prevents incurring additional costs in late repayment fees and accumulating interest rates.
3. Understand the facts before you apply for a loan
Don't go rushing into signing on the dotted line just yet, always seek to understand the information written on the paper and familiarise yourself with what you are getting into.
4. Only take a loan if you really need it
Take a personal loan only if you really need one! Never take out a loan on behalf of someone else, or you might risk racking up a debt and having to bear it for the next few years.
With proper research and care, taking up a personal loan might just be the better option than maxing out your credit card limit again.
Get a personal loan quote with Goldstar Credit
Are personal loans taxable?
Personal loans represent a form of debt incurred. They are not counted as part of your income, which means you do not have to file an income tax on the loan.
How can I get a personal loan with poor credit?
If you have bad credit history, that's where licensed money lenders come in handy. Their easy processes for personal loans can help you out even when you have a poor credit rating. Licensed money lenders are usually more flexible in offering loans to all who need one!
Personal loan comparison: How do I compare among different licensed money lenders and get the best personal loans?
1. Compare interest rates and loan quotes
One way to find out which personal loan works best for you is to compare the interest rates across the various licensed money lenders in Singapore. To do so, we recommend heading down to their office for a quick consultation and a quotation on the interest rate offered according to your current finances.
You can also apply online on their official website.
Remember to also compare the different repayment plans that are offered by different licensed money lenders. Pick one that makes you feel most confident of adhering to.
2. Check money lender reviews
On top of comparing different money lenders, check the Google reviews of each money lender before deciding which one to borrow from. Taking a loan is a serious affair and you'll want the best service in town.
As a reputable and well-trusted licensed money lender, Goldstar Credit has more than 4,000 5-star reviews on Google.
Apply now and find out more about our personal loans
Can foreigners apply for a personal loan in Singapore?
Absolutely! If you have been employed in Singapore for at least 3 months and have a residency address in Singapore, you are likely to be eligible to apply for a personal loan.
Refer back to the sections on 'How much personal loans will I get for my salary?' and 'What are the documents needed to apply?' above for more information.
How can I get out of a personal loan debt?
1. Do careful budgeting and repay early
On top of repaying your loans on time, one way you can speed up the process of being debt-free is through careful budgeting.
Set aside a portion of your income that is more than what you are required to pay monthly and you might be well on your way to saving up enough for an early repayment. Check with your lender if there are any extra fees to repay early!
2. Avoid taking multiple personal loans
To prevent debt from accumulating, you should also avoid taking multiple personal loans, or taking out more loans to repay other loans.
3. Consider taking a debt consolidation loan if you have multiple personal loans
If you have too many loans to repay, consider a debt consolidation plan to consolidate all your loans into one, so that you can clear your debt more quickly.
Worried about your finances? Goldstar Credit only lends you what you need
We do our best to cater to your specific financial needs, and ensure that you are not taking a loan larger than what you need or more than what you can repay.
Our interest rates are affordable from 2.27% a month and we can customise a repayment plan that works best for your budget.
Do you want to apply for an instant personal loan?